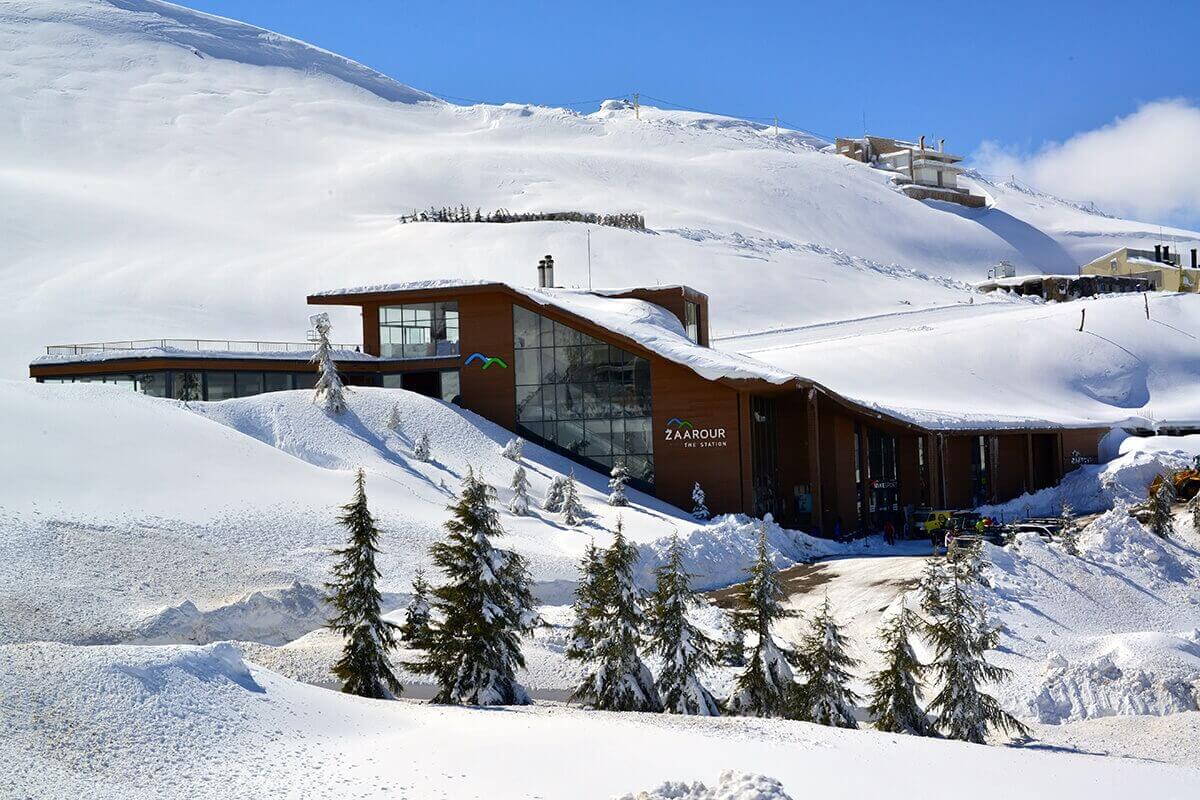 The Station
The ski station, with its reconstructed modern architecture, north facing slopes, enhances your sports experience. Zaarour Club Station is the first and unique ski station in Lebanon to have a snow-making system.
Mountain Express, Blue tiger, Red Rock and La Cabane ski lifts spread all over Zaarour Mountain to lift you up to the top of multilevel slopes (blue and red) to ski & snowboard along with other unique snow activities (Skibike, Fatbike & Extreme sledding). Peak 360 located on the top of the mountain, will astonish you with its breathtaking views on Zaarour Club landscaping along with Mount Sannine, Beqaa Valley, Mount Kneisseh, Mount Hermon all the way to Beirut city and the Mediterranean Sea. On a lower level, 2 magic carpets are available for beginners to learn ski & snowboard assisted by Zaarour Club Ski School for group sessions in collaboration with ESF, Ecole du Ski Francais and private session in collaboration with Group Z. The magic carpets gives you access to a unique and exciting snow activity for all ages, the tubing – a new way to slide on snow sitting in an inflated tube (donut shape) full of thrill.
Feed your hunger at the food court, with Classic Burger Joint, Al Saj, Z Café, Pasta&Pizza which offer you a variety of food. While skiing on the slopes, you can have a break at Frozen Cherry, our open-air pub spotted in the middle of the mountain to chill, drink and enjoy the view.
Mike Sport & Sports 4 Ever are located at the entrance of the station for the ski equipment rental or purchase as well as the sledge rental. Daily & Yearly Lockers are available inside the station to secure your personal belongings and ski equipment, also valet parking officers are ready and waiting to serve you upon your arrival.