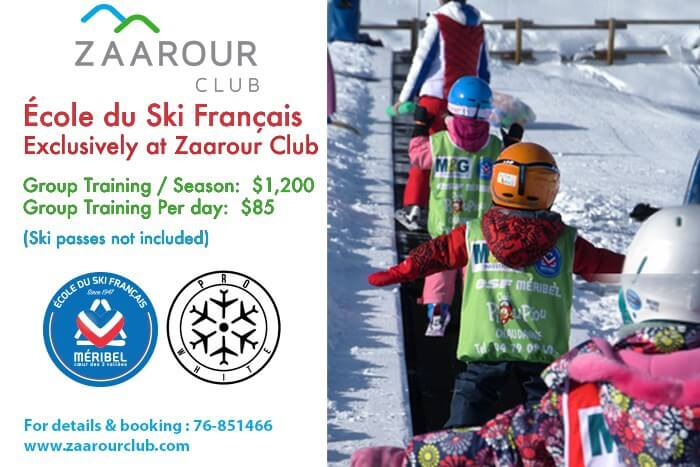 January 16, 2017
École du Ski Français For the first time in Lebanon & Exclusively at Zaarour Club
En exclusivité à Zaarour Club, cette année Les monitrices et moniteurs de l'Ecole du Ski Français sont très honorés du partenariat établi avec Pro White et la station de Zaarour. Pour la premiere fois au Liban, le programme délivré est celui de l'ESF reconnue a l'international.
Que ce soit en ski ou snowboard, freestyle, slalom, ou pour les débutants, nous vous attendons nombreux pour partager le plaisir de la glisse au Zaarour Club.
Appeler le 76 85 14 66
Exclusively at Zaarour Club, for the first time in Lebanon, l'Ecole du Ski Français is giving out an international recognized certificate. The Instructors of l'Ecole du Ski Français are proudly partnering with Prowhite & the Zaarour Ski Station. We are looking forward seeing you at the slopes for the pure pleasure of sliding together whether it is for skiing or snowboarding, freestyle, slaloming or even for the beginners on our fresh powder hills on Zaarour Club.
For more info call : 76 85 14 66