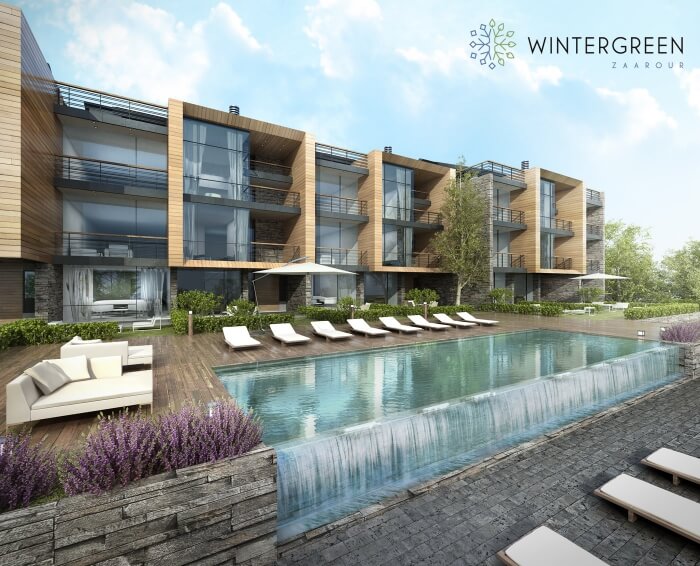 Wintergreen
Nestled in a natural setting, Wintergreen is a new development with oodles of character using wood and natural stone cladding. Overlooking Sannine mountains, it is the perfect place for family holidays and for ski lovers.
Chalets starting 154,000 USD
Chalets at garden floor with a splendid view overlooking the swimming pool (from 90 to 140sqm).
Simplex chalets featuring a perfectly sized terraces overlooking the pool (from 54 to 135sqm).
Duplex chalets comprising of terraces and exquisite spaces overlooking the pool.